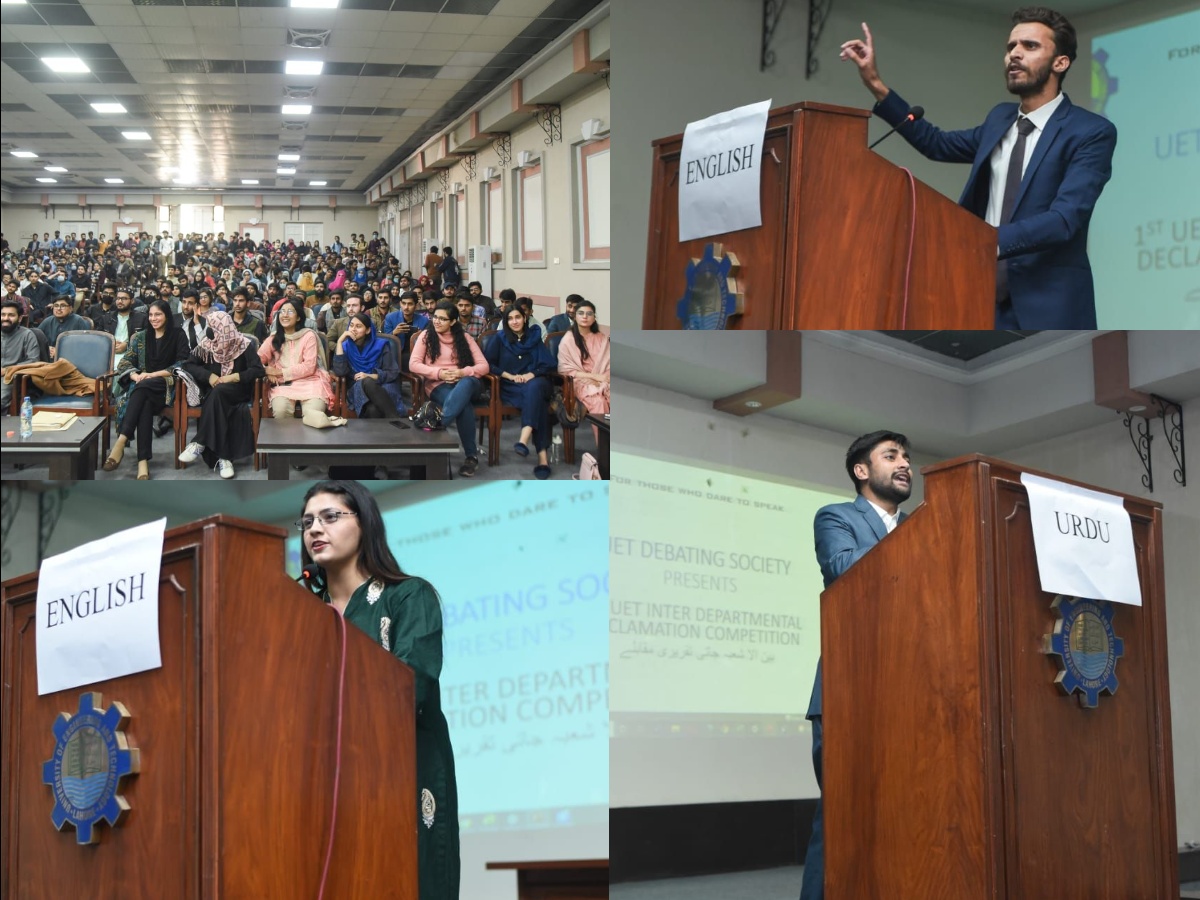 The following speakers delivered the best speeches representing their department and bagged the trophy along with the prize money.
The best Urdu Humorous speaker was Ahmed Rana representing the Chemistry department.
The best Urdu Serious speaker was Saad Abdullah from Architectural Engineering Department.
The best English Serious speaker was Shoaib ul Hassan from IME department
 We extend special thanks to our honorable guests, Mr. Rehan Tariq and Abdul Ghaffar Qaisrani, their workshops were vital in making this event an absolute success. We are very grateful towards the honorable DSA Asif Ali Qaisar and our advisor Zulfiqar Ali without whom this event would not have been possible. We feel immense pride in the members of our society whose commitment and hard work helped us conduct this event smoothly.