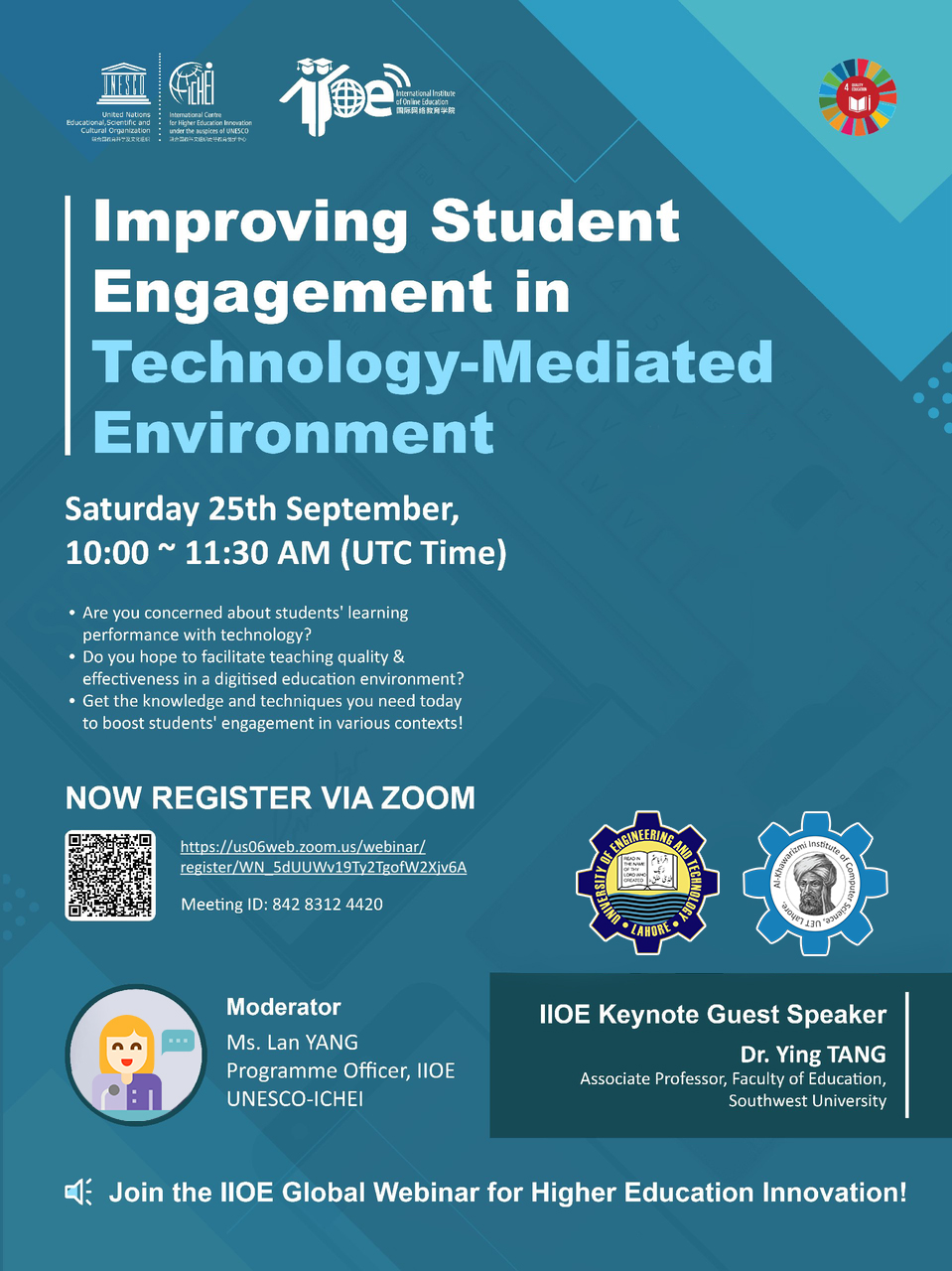 Are you concerned about students' learning performance with technology?
Are you curious about the theories behind different online learning behaviors?
Do you hope to facilitate teaching quality & effectiveness in a digitized education environment?
This Saturday, International Institute of Online Education (IIOE) will organise a new webinar session themed 'Improving Student Engagement in Technology-Mediated Environment', the details are as follows:
Date : Saturday, September 25, 2021,
Time: 3:00 PM ~ 4:30 PM ( PKT | GMT+5 )              [10:00 AM ~ 11:30 AM ( UTC Time) ]
IIOE is dedicated to bringing innovative theories & practices to higher education professionals worldwide, for improved digital literacy in initiating Higher Education digital transformation. Make sure you do not miss this session with us – join the interactive learning & discussion with Dr. Ying TANG, and get the knowledge & techniques you need today to boost students' engagement in various contexts!
In case of any queries please contact Mr. Muhammad Tahir Naeem (POC IIOE UET Lahore) on 
[email protected]
.
We look forward to seeing you!
UET Lahore