Under the auspices of Higher Education Commission, Islamabad Pakistan Inter-Varsity Wushu Men Championships 2021-2022 started in University of Engineering and Technology, Lahore UET Sports Auditorium Hall. The Worthy Vice-Chancellor Prof. Dr. Syed Mansoor Sarwar inaugurated the opening ceremony. 13 Teams participated from all over the Pakistan in this Championships.
(UCP Lahore, PU Lahore, UET Lahore, GCU Lahore, LGU University, Superior University, University of Lahore, UVAS University, UMT University, IUB University, Sargodha University, International Islamic University Islamabad and Sindh Agriculture University Tandojam). Events were held for different Wushu Category such as (Events: – Nan-Quan, Nan-Gun, Nan-Dao, Chang-Quan, Dao-Shu, Gun-Shu, Ching-Shu, Chin-Shu, Tai-Chi-Quan, Tai-Chi-Jain, -44Kg, -48Kg, -52Kg, -56Kg, -60Kg, -65Kg, -70Kg, -75Kg, -80Kg, -85Kg, -90Kg and Open.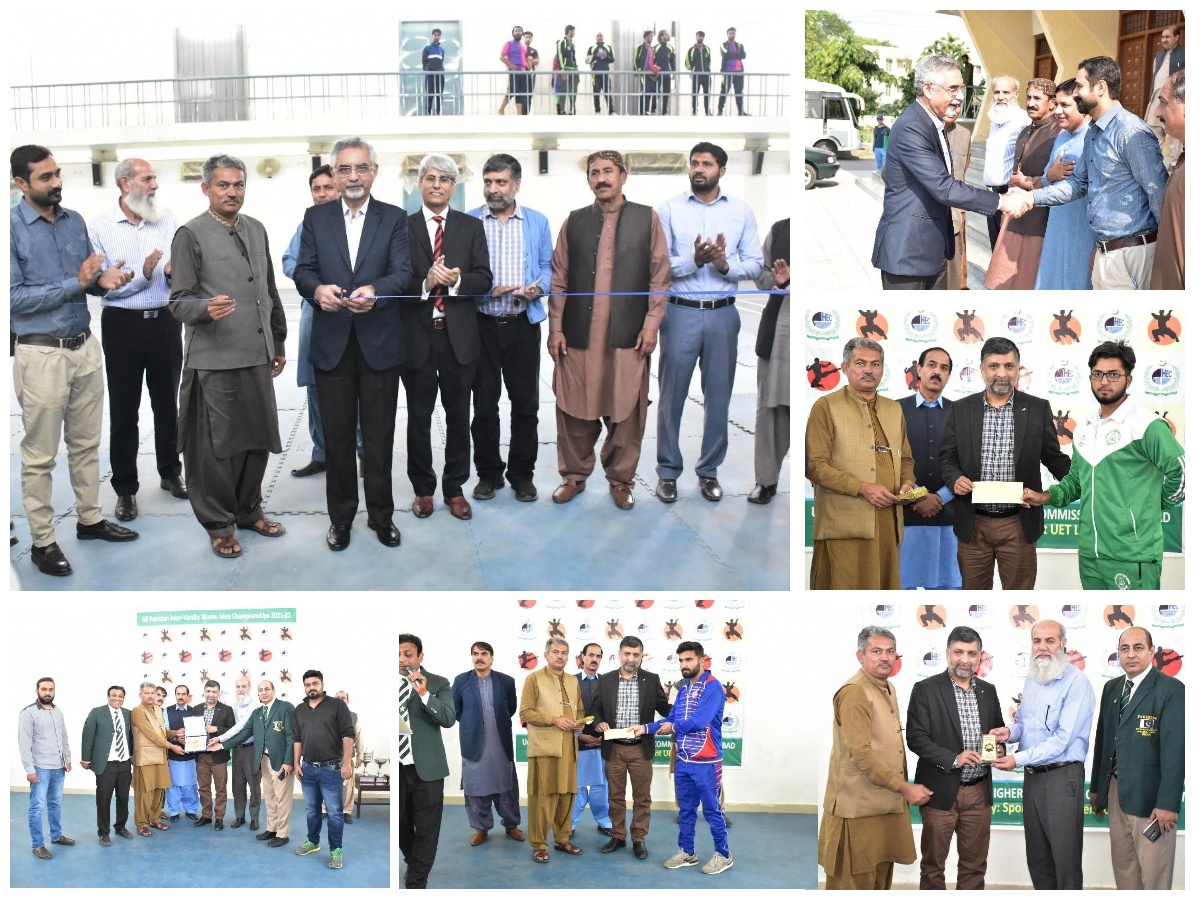 University of Central Punjab won the Trophy for the Winner with 167 Points, Lahore Garrison University won the Runner up Trophy with 141 Points. Superior University, Lahore to secure the third place with 117 Points and University of the Punjab, Lahore remained 4th with 115 Points. Chief Guest Dean of Chemical Prof. Dr. Naveed Ramzan distributed the cash prizes and Trophies among the Winners Team, Runner-up Team, Referees and Managers. The Worthy Vice Chancellor and Dean of Chemical also appreciated the efforts of UET Sports Department.