Under the initiative of the Prime Minister's Electric Wheelchair Scheme Phase II and in collaboration with the Higher Education Commission (HEC), a ceremony to distribute wheelchairs among special students of university was held in University of Engineering and Technology (UET) Lahore. Vice Chancellor UET Prof. Dr. Syed Mansoor Sarwar along with Registrar UET Muhammad Asif and Public Relations Officer Shahida Nazir participated as chief guest.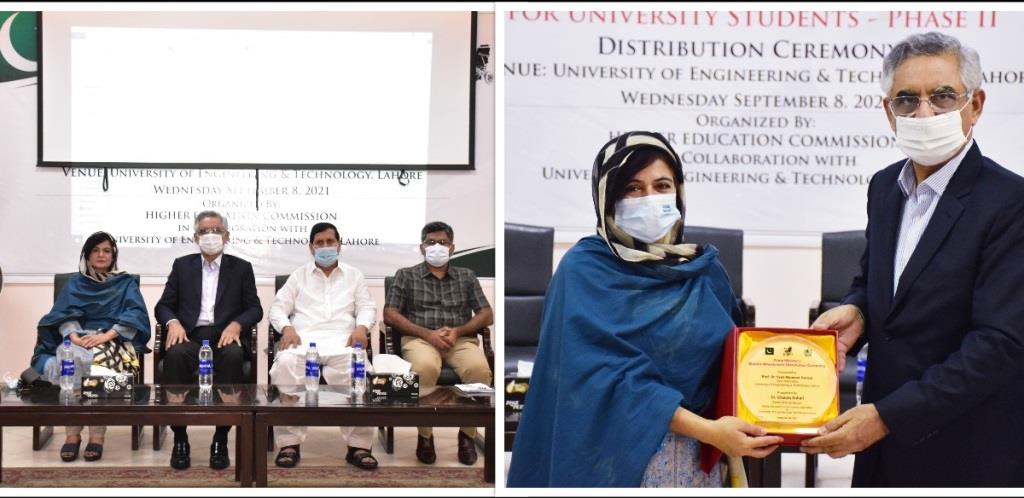 Project Director PM Electric Wheelchair Scheme Ms. Dur e Shahwar Sadozai, Director HEC Regional Center Lahore Ch. Bashir Muhammad and special students with their family and parents also attended the event. Eight students of Allama Iqbal Open University, seven students from Government College University Lahore, one student from University of Education, three students from Punjab University, five students from Virtual University and two students from University of Sargodha were given electric wheelchairs.
Addressing the ceremony, Vice Chancellor UET Prof. Dr. Syed Mansoor Sarwar said that students who acquire knowledge by making their weakness a strength are the face of a bright Pakistan. He added that the Prime Minister of Pakistan, Imran Khan has a feeling and passion for special students, and he is trying to ensure that no special person is deprived of higher education. The students and their parents thanked the Prime Minister of Pakistan, HEC and UET and requested Prime Minister to provide them employment opportunities in future. A total of 600 students will be provided wheelchairs in Phase II of the scheme this year. However, wheelchairs were also distributed among UET students in Phase I of Scheme.