Keeping the tradition alive UET brings Virtual Open Day 2021 for its worthy aspirants to give them a virtual tour of the university and its campus life. This event will not just let the aspirants meet their respective faculty members and experience the activities of their department but also covers all aspects and details about UET and its campus life. It will help in clearing any doubts and confusion of the students so that they can finally start their university applications and be a part of this legacy.
Explore UET from the comfort of your home, listen in or chat with our friendly academics, students and staff about life on-campus, studying online, scholarships, career opportunities and much more.
Join us on 19th September 2021 from 10 AM Onwards.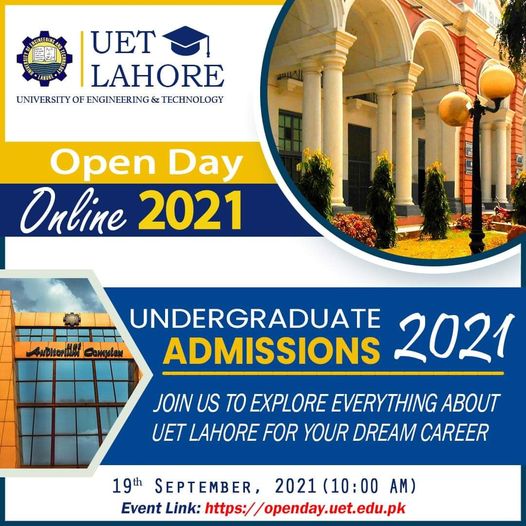 For more information visit: