Al-Khawarizmi Institute of Computer Science (KICS) UET Lahore, being a research institute has been treading along with the advancements of technology and produced a number of projects with close cooperation with HEC, Government of Punjab, Government of Pakistan, private sector and world organizations.
The latest innovation the institute has developed in terms of a project is 'Smart Parking System'. This is an HEC funded project that has been researched, designed, and created by the skilled team of the institute. This system has been developed by the Computer Vision & Machine Learning Lab. This smart system for the parking has been developed by utilizing the computer vision innovation to assist the driver to find the vacant slot or position in the parking. The system will display the vacant and filled slots on the screens placed in the parking stand from where the drivers and the parking employees would be able to easily understand the positions of the slots. Slot numbers will be allotted in the parking for the ease and according to the numbers, the drivers and the parking people will be able to trace the vacant and empty spaces in the parking area.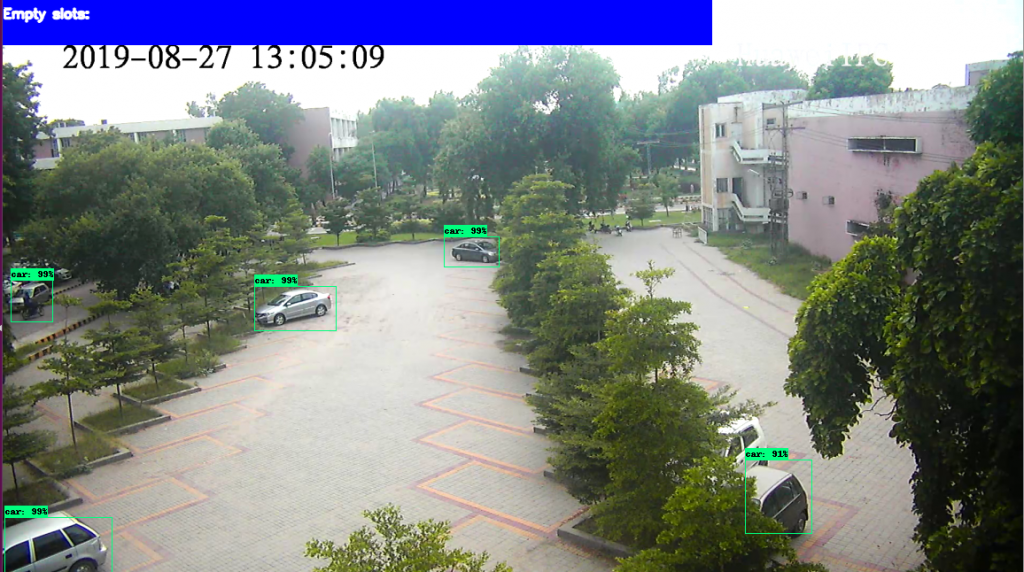 If any driver parks the vehicle wrongly, the framework will identify that vehicle on the system and illuminate the division to clear the issue.
This intelligent and smart system will also count the number of cars parked (or entered into the parking) on daily basis. It will also inform about how many cars have entered and left the parking by the end of the day.
The Surveillance of the vehicles to capture theft or car lifting happening in the parking is also in the process to develop later. The demo of this project has been shared with Safe City Authority after an MOU was signed by them. The implementation of the system will take place in the region of Punjab and in the city of Lahore very soon.